Vienna Hotels for Christmas. If you are in Vienna for Christmas, do you want a place near Christmas markets, or a romantic hideaway? I have found a few perfect places right next toChristkindlmärkte, seasonal concert venues, churches and Christmas shopping.
Alternatively, look at my finds in tranquil outskirts with village character for a romantic hideaway. Here are my top choices for Christmas in Vienna.
Best Vienna Hotels Near Christmas Markets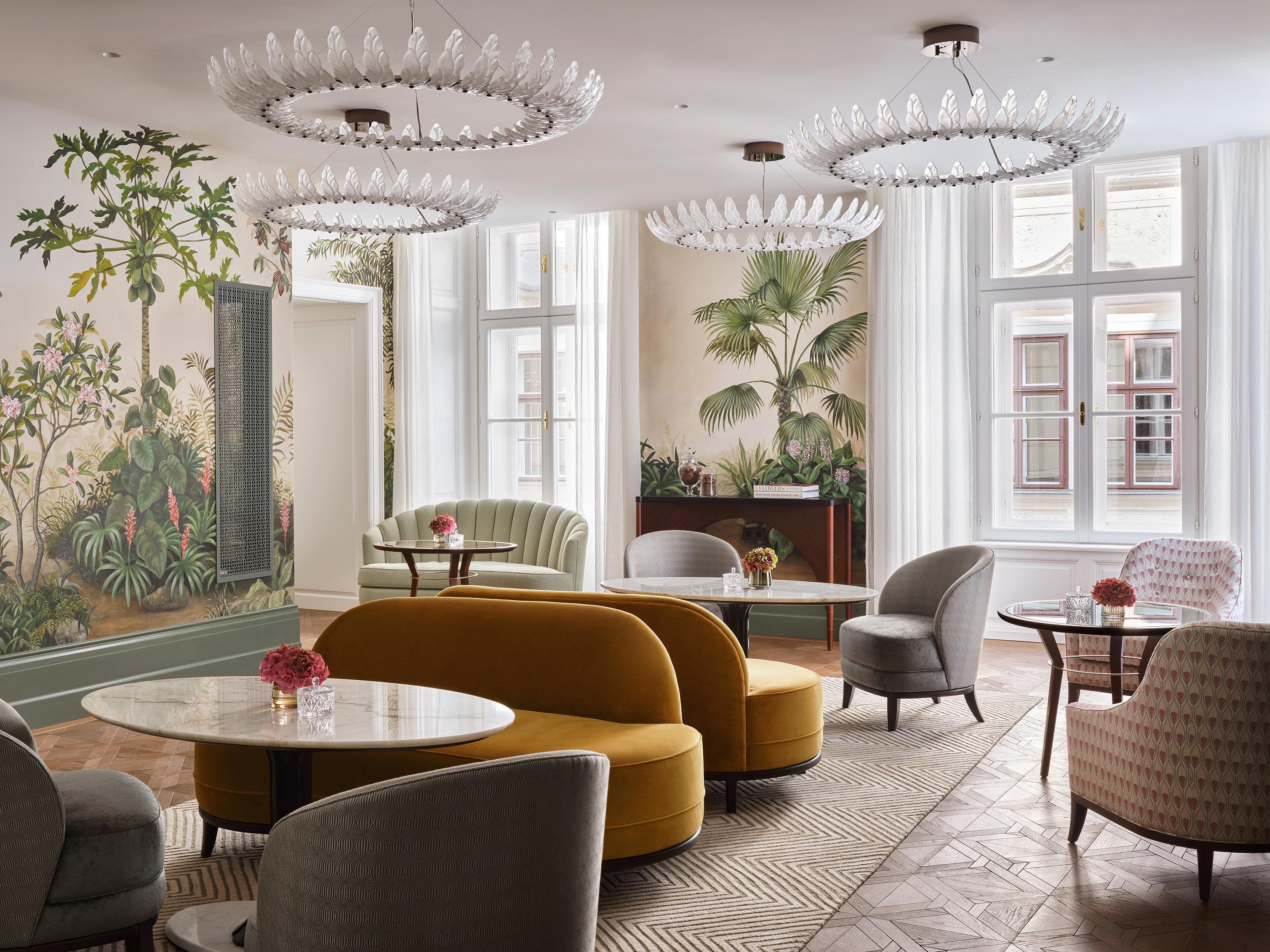 Vienna Hotels for Christmas. If you love historic references and three Christmas markets around the corner, consider the Rosewood. The 5 star hotels sits in a 19th century landmark and former headquarters of a renowned financial institution. What's more, Wolfgang Mozart wrote his opera The Abduction from the Seraglio there. Nestled within a backdrop of historic charm, this establishment harmoniously integrates the best of European architecture and timeless design to craft a contemporary sanctuary.
Comprising 99 guest rooms, the hotel boasts a luxurious spa enclave, and an entire floor dedicated to culinary delights. To further elevate the experience, an adjacent terrace, a serene garden oasis, and a rooftop bar serving exquisite cocktails against a backdrop of breathtaking views are also at your disposal.
Where to book: Customer reviews and best rates.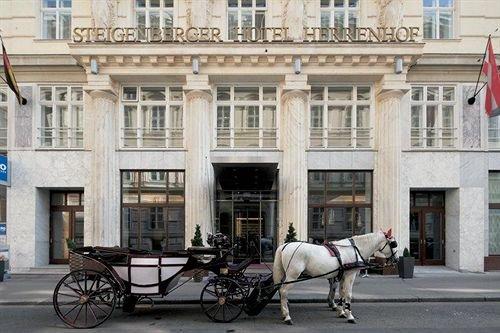 Vienna Hotels for Christmas.The four star hotel is located at a stone's throw from traditional Altwiener Weihnachtsmarkt at Freyung, and minutes fromChristkindlmarkt in front of Vienna City Hall. In fact, another smaller market in front of Hofburg Imperial Palace is also around the corner. If you love advent concerts, insider tip Minoriten Church with its regular seasonal music events is a few minutes walk.
Boasting the neoclassical façade of a former Fin-de-Siècle hotel the Steigenberger retains some of the old world character of the historic city of Vienna. Most conveniently for chilly winter evenings, its spa offers all the latest treatments and has a sauna, steam room, relaxation room and juice bar as well as a plunge pool, swimming pool and an open gallery area for relaxation. Visitors mostly praise the hotel's excellent breakfast buffet and their friendly staff.
Where to book:Customer reviews and best rates.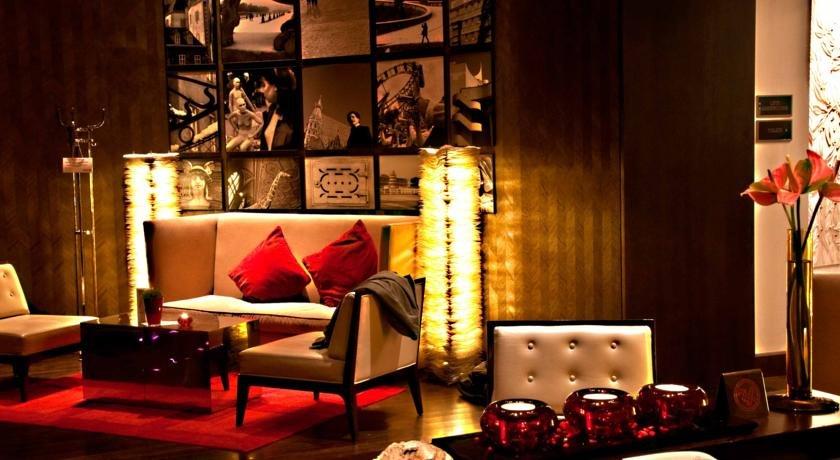 Vienna Hotels for Christmas.If you spend Christmas at Radisson Blu you will beautifully balance out seasonal kitsch in its stylish ambience. Like the Steigenberger, this luxury hotel is set conveniently between the Altwiener Weihnachtsmarktat Freyung and theChristkindlmarkt. On top, you will be next door to the Freyung passage luxury shopping mall, and to our illustrious Café Central.
Crafted with the discerning traveler in mind, its 78 luxurious rooms and suites envelop you in a cozy, stylish, and inviting ambiance. For socializing and networking, join Vienna's social and business elite at H12 – Wine & Bar, where an outstanding collection of wines from around the globe complement seasonal cocktails and Milan-style aperitifs.
Like any good luxury hotel, you can expect a fully-equipped indoor fitness room, sauna and relaxation area as well as massage and beauty treatments.
Where to book:Customer reviews and best rates.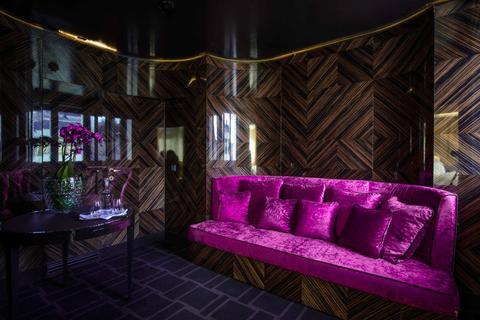 Vienna Hotels for Christmas.At hotel Lamée, one of the two sister hotels, your own in-house Christmas market waits on the top floor. Most spectacularly, Lameé's splendid roof top bar hosts Vienna's highest Christmas market in the run up to Christmas Eve (weather permitting). The most striking feature of the Topazz, which was originally intended to be an office building, is the dark brown mosaic façade with its 30 oval windows.
"It is a hotel that opens its eyes to the city," says architect Erich Bernard from the Vienna office BWM. "Thanks to the distinctively shaped window niches, in which you can also lie down, you perceive the view of Vienna much more consciously." As for the hotel's interiors,
you will perceive cues from the Wiener Werkstätte and rooms designed as cozy jewelry boxes.
Looking at Lameé , the hotel boasts glamorous 1930's style interiors. True to the motto "Hollywood-meets-Vienna charm" of the golden 1930s, you will find shimmering honey-colored walls, high-gloss Macassar butterfly wood paneling and valuable marble bathrooms. At five minutes walk you can attend the advent concerts at our landmark St. Stephen's Cathedral, and those at Peterskirche.
Where to book: Customer reviews and best rates.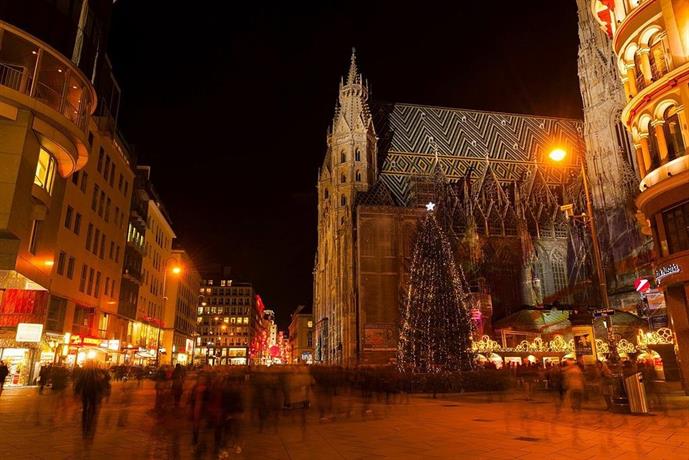 Vienna Hotels for Christmas. Right in front of the atmospheric Christmas market of Stephansdom (St. Stephen's Cathedral) the DO&CO is a perfect address for contemporary Christmas travellers. At the junction of shopping boulevards Graben and Kärntner Strasse the hotel also sits right on top of a small luxury shopping mall. In fact, many rooms and dining areas may offer amazing panoramic views of the city. Because international catering entrepreneur Attila Dogudan runs the hotel expect culinary expertise at a particularly high standard in its signature Onyx restaurant.
For peacefuladvent concerts head for nearby Peterskirche.
Where to book: Best rates and reviews forDO & Co Hotel Vienna.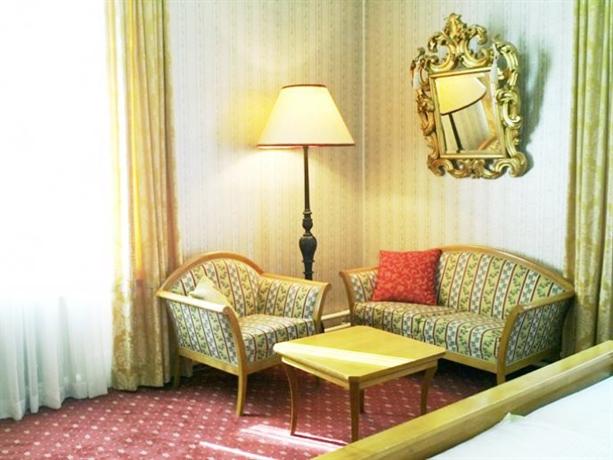 Vienna Hotels for Christmas. Mostly, the best Bed and Breakfasts sit outside the center. But not so with the Pension Residenz. At 3 minutes's walk from Vienna's most famous Christkindlmarkt you may even hear the evening advent trumpets playing from the balcony of the City Hall. In the other direction, a 10 minutes walk will take you to the lovely secluded Christmas village at the University campus of the Old Vienna hospital ('Altes AKH') – a must!
As for the hotel rooms and interiors, simple elegance and a few charming vintage pieces like chandeliers or cupboards contribute to a cozy ambience. Like many smaller establishments Pension Residenz pride themselves on delivering personalized and attentive service. Expect a warm and friendly atmosphere, with staff going the extra mile to ensure guests have an enjoyable stay.
Where to book:Customer reviews and best rates.
Vienna Hotels for Christmas.If you look for a Vienna Woods retreat close to the city, this castle is located right in the hills of Western Vienna. Besides providing stunning views of Vienna, the early 20th-century castle in Second Empire style impresses with a beautiful historic breakfast room and scenic castle terrace. A caveat for luxury dwellers are the somewhat outdated rooms.
For switching off and taking walks through the quiet residential area of Wilhelminenberg this place is priceless. Don't miss nearbyLiebhartstaler Bockkeller, a fin-de-siècle concert venue which regularly stages original Viennese folk song events.
Where to book:Customer reviews and best rates.
check my Vienna Christmas Market Guide
need bespoke help with planning an authentic trip to Vienna? Plan your trip with a native, and check Vienna Unwrapped's Vienna Travel Planning service
explore more exciting places in Hotels Vienna Austria
go back to Vienna Unwrapped homepage