If you search for an outstanding Vienna Bed and Breakfast go for original and well-located places. Most are family-run and personal, which makes it easy to engage with locals and fellow-travellers. In some cases, the guest houses operate like small hotels, therefore Vienna hotel directories rank those B&B's under hotel categories. In order to kick start your search, screen my choice below of the most outstanding places.
Corona Virus Rules For Bed And Breakfasts
Since 29th May 2020, Austrian hotels and bed-and-breakfasts are allowed to re-open for guests while respecting a few hygiene rules: As such, hotel staff has to wear face masks when dealing with guests, unless adequately separated through acrylic glass screens or other suitable protection. From early July, Austria will make 65,000 Covid-19 test kits available for hotel staff.
In turn, hotel guests are asked to wear face masks in the entrance and reception areas, and hold a minimum one-meter distance to individuals who are not part of their group. At the hotel buffet guests should consider the hotel's individual rules for distance and hygiene. When entering wellness and pool areas hotels will operate under additional hygiene rules. Until 31st August 2020 this regulation will be effective.
1. City Pension Stephansplatz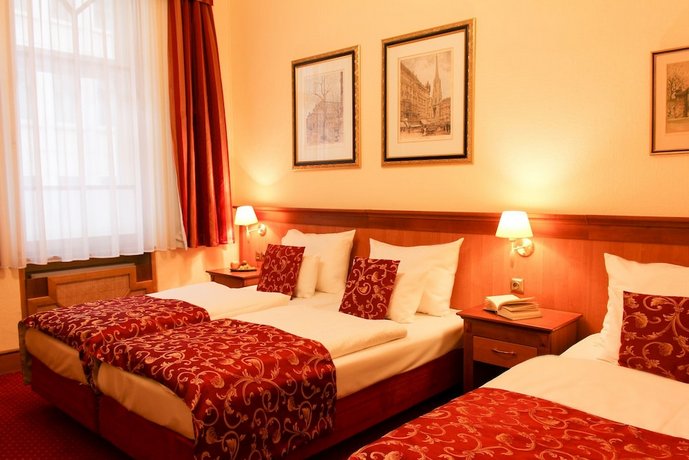 Why stay?Where Austrian poet Franz Grillparzer was born, a small family-run B&B now welcomes travellers. Located in a townhouse in a quiet side street, the pension is around the corner from pretty much all top attractions. Because of its familial atmosphere the 4-star guest house scores top with couples and is also popular with families. Since the rooms come in various sizes and start quite small, choose a comfort double room (16 square meters) or superior double room (24 sq m) space matters to you.
Address:Bauernmarkt 10, A-1010 Vienna
Nearby attractions:Kärntnerstrasse and Graben; St. Stephen's Cathedral; Mozarthaus; Albertina;
Where to book:Check rates and customer reviews for City Pension Stephansplatz
2. Pension A und A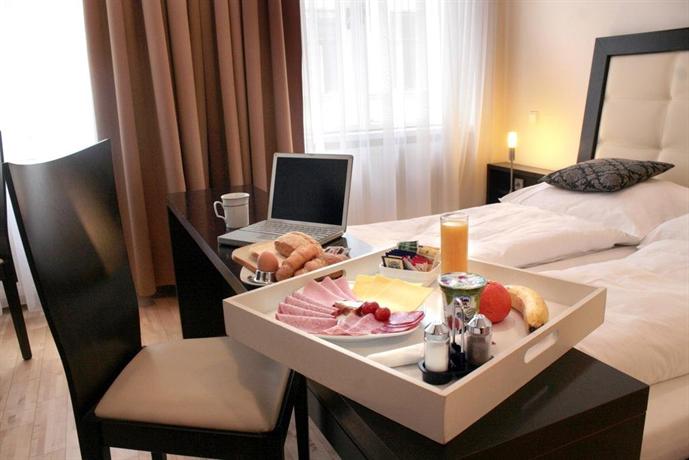 Why stay?Another lovely Vienna Bed and Breakfast in the city centre is Pension A und A. In contrast to most other B&Bs, A und A's interiors are modern, and held in tasteful black and cream. At the same time, you will have lots of ambience in this place, as well as free Wi-fi. The Pension is located in a period townhouse right in the city centre.
Address:Habsburgergasse 3, floor M; A-1010 Vienna
Nearby attractions:Vienna's top patisserie Demel; St. Stephen's Cathedral; shopping boulevards of Kärntnerstrasse and Graben; Imperial Palace; Spanish Riding School; Volksgarten with dance pavilion;

My tip: Ask for room facing the back if you are a light sleeper.
Where to book:Check rates and customer reviews for Pension A und A;
3. Aviano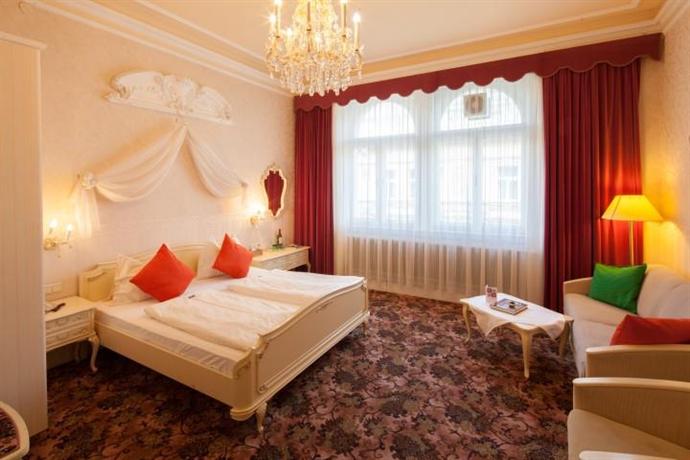 Why stay?For decades, the Aviano has been the secret address of a solid group of regular hotel guests. Tucked away in a side street of lively Kärntner Strasse, the small hotel with large rooms places you right in the middle of sightseeing and shopping. Not only its Viennese vintage style interiors but a personal service provide a familiar atmosphere. Specifically, Pension Aviano makes a perfect hideaway for shoppers, couples and honeymooners, and is lovely for mother-daughter week-ends or families.
Address:Marco d'Avianogasse 1, A-1010 Vienna
Nearby attractions:Kärntnerstrasse and Graben shopping paradises; St. Stephen's Cathedral; Mozarthaus; Albertina;
Where to book:Check rates and customer reviews for Aviano;
4. Pension Spiess & Spiess Appartement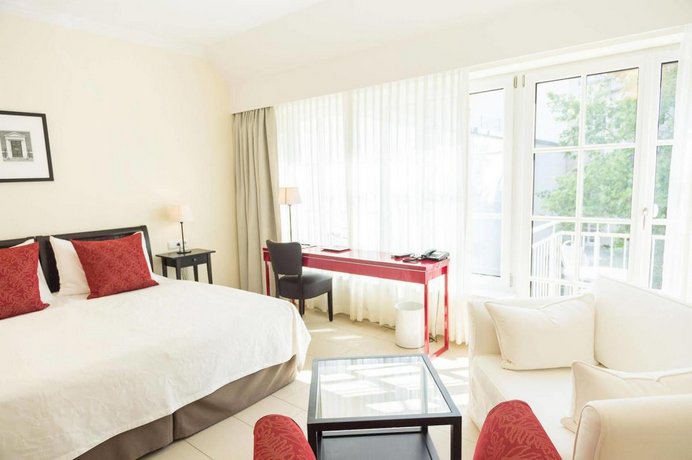 Why stay?For one thing, beautifully renovated Spiess & Spiess is a highly popular family run B&B. In particular, people love it for its ambient atmosphere, spacious rooms and the great service. Then again, the B&B forms part of the Spiess and Spiess apartment house, which lets you choose between self catering and breakfast service. Located in a tranquil corner of the third district the city centre is a mere three underground stops away. In the summer, you can have breakfast on the terrace. In the winters, relax every afternoon in the B&B's new sauna. If you rent a car, the low cost parking in the nearby park garage is a huge plus.
Address:Hainburgerstrasse 19, A-1030 Vienna
Nearby attractions:Kunsthaus Wien, Hundertwasserhaus; Vienna Prater;
Where to book:Check rates and customer reviews for Pension Spiess & Spiess;
5. Wiener Gästezimmer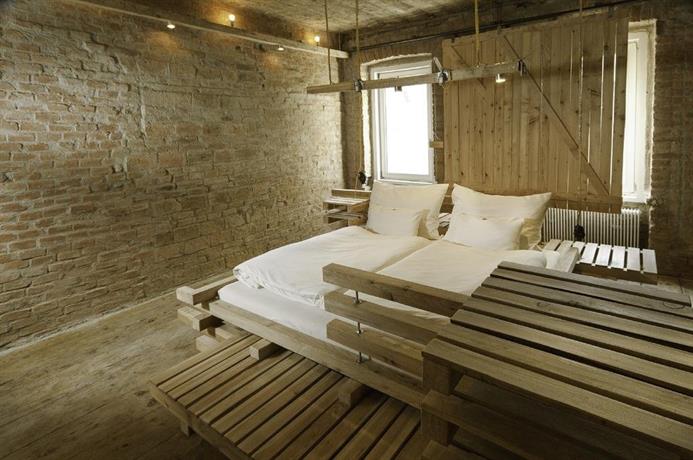 Why stay? Fans of industrial chic, home-made food and sustainable living will love this: Most unusually for an urban stay, this Vienna Bed and Breakfast is located on the grounds of a fully operational little food manufactory. A few years ago, local food manufacturer Erwin Gegenbauer fulfilled another dream and added architecture designed guest rooms to his food business. Above all, expect industrial charms and a solid craftsmanship: from raw brick walls, a wooden barrel functioning as a bath tub, to beds made from wooden pallets.
For breakfast, guests enjoy freshly roasted coffee, honey from Gegenbauer's bees and home-made apple juice. What's more, they can also pick their own breakfast eggs from the chicken shed and herbs from the garden for their omelette. For post-sightseeing relaxation, the Bed & Breakfasts has its own swimming pool and sauna on the second floor.
Address:Waldgasse 3, A-1100 Vienna
Nearby attractions:Dianabad (Art Deco public bath); Viktor Adler street market;
Where to book:Check rates and customer reviews for Wiener Gästezimmer
6. the rooms b&b and apartments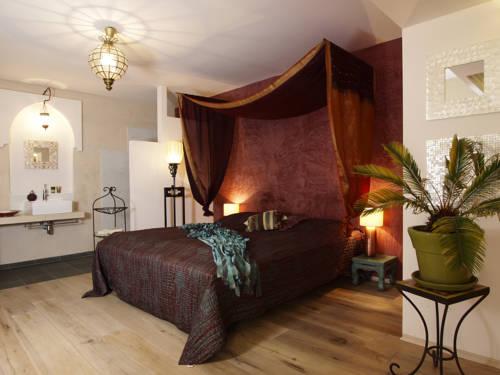 Why stay?Judging from her guest book entries, Eva's realm has proved to be THE inspiration for relaxedneighbourhood living in residential Vienna. The four B&B rooms nestle in the modern residential home of Eva and her family in a quiet side street close to the Old Danube recreational area. The private, feel-good atmosphere of this eclectic suburbian gem has attracted lots of repeat visitors and ecstatic customer reviews. Expect an exceptional home-made breakfast and lovely hosts. The metro is at a three minutes walk and will whizz you right to the city centre in nine minutes.
Address: Schlenthergasse 17, A-1220 Vienna
Nearby attractions: Old Danube Recreational Area, Vienna International Centre (United Nations); see my insider guide on the Vienna Danube for more;
Where to book: get in touch with Eva
7. Pension Baronesse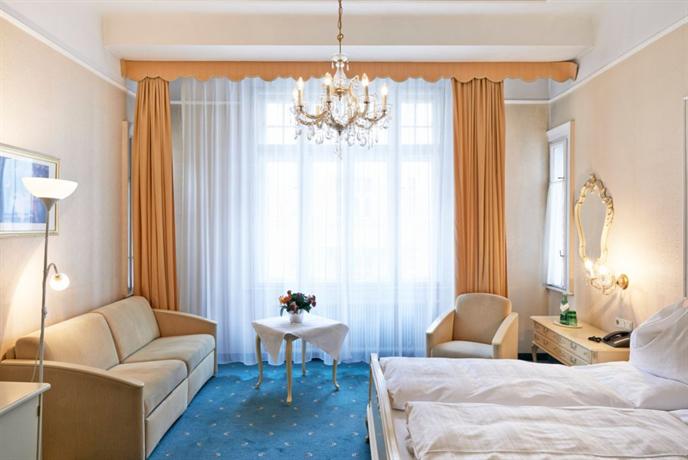 Why stay?Since Pension Baronesse is located in beautiful residential neighbourhood of Josefstadt you may forgive the somewhat outdated lobby and dining room. To point out the specials, Baronesse separately offers satellite navigation hand-helds and a bike rental service.In addition, you can opt for picnic rucksacks which can be filled upon request. Locationwise, the pension occupies a charming townhouse in a traditional residential area next to the city centre.
Address:Lange Gasse 61, A-1080 Vienna
Nearby attractions:Pubs, restaurants and seasonal markets at insider tip Altes AKH; Vienna City Hall;
Where to book:Check rates and customer reviews for Pension Baronesse;
8. More Vienna Bed and Breakfast: Hotel Fabrik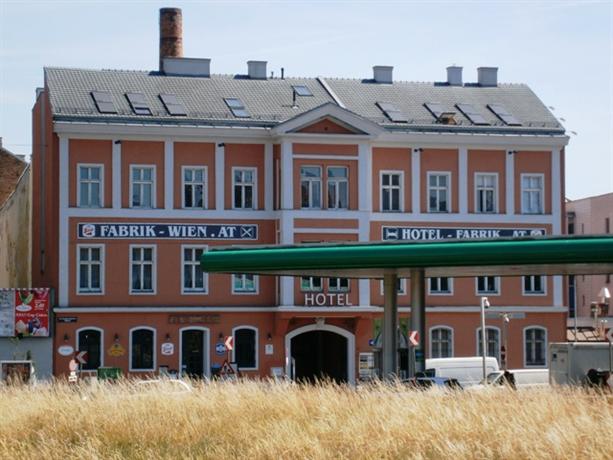 Why stay?Most compellingly for fans of industrial chic, Hotel Fabrik revives a 19th century red-brick linen factory. Just as it scores on historic character so it displays a love of modern technology, with flat screen TV, free Wi-Fi and wired internet access. In line with Fabrik's heritage, the rooms represent simple clean design. By the same token, the hotel restaurant serves quality Viennese cuisine in a defined industrial setting. Thanks to good public transport, you can access the city centre and nearby Schönbrunn Palace in less than 10 minutes.
Address:Gaudenzdorfer Gürtel 73, A-1120 Vienna
Nearby attractions:Schönbrunn Palace;
Where to book:Check rates and reviews for Hotel Fabrik;