Selecting cheap hotels in Vienna is more challenging than cherry picking a luxury temple. Searching for a good place means your road will eventually fork between price and quality. To keep you on track, review my list of the best quality low cost hotels of Vienna below. Use the customer reviews and best rates links for each hotel to get customer reviews and top deals.
1. Meininger Wien Downtown Sissi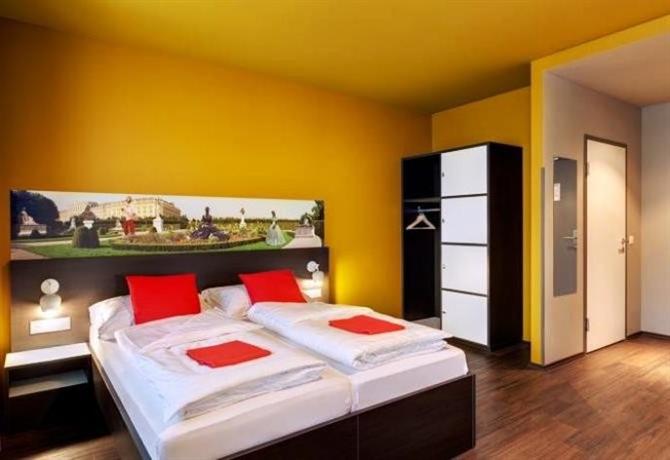 Why is it a good choice for cheap hotels in Vienna?At 15 minutes walk from the city center this stylish budget hotel with a modern touch of Empress Sissi puts you in the arty second district of Leopoldstadt. Because of spacious rooms with extra beds and bunk beds the Meininger is popular with families, but also a good place for business travellers. Among the best included extras are free Wifi and flat screen TVs. For just EUR 5,50 the hotel prepares a packed lunch.
Address:Schiffamtsgasse 15; A-1020 Vienna
Nearby attractions:Augarten palace with porcelain museum and baroque park (the oldest of its kind if Vienna), trendy Karmelitermarkt and restaurant Skopik und Lohn.
Where to book:Check best rates and customer reviews for Meininger Hotel Wien Downtown Sissi;
2. Magdas Hotel
Why is it a good choice for cheap hotels in Vienna? Magdas is Vienna's most unusual and exciting budget hotel. Apart from its stylish upcycling design Magdas shares a vibrant social buzz with you: It is Europe's first hotel run by refugees, all of whom trained by Viennese top hotel staff. Migrants have always been part of Vienna's history. Now live at your hotel… Find out more in my review inbudget hotel Vienna.
Where to book: Get best rates and reviews for Magdas Hotel;
3. Roomz Vienna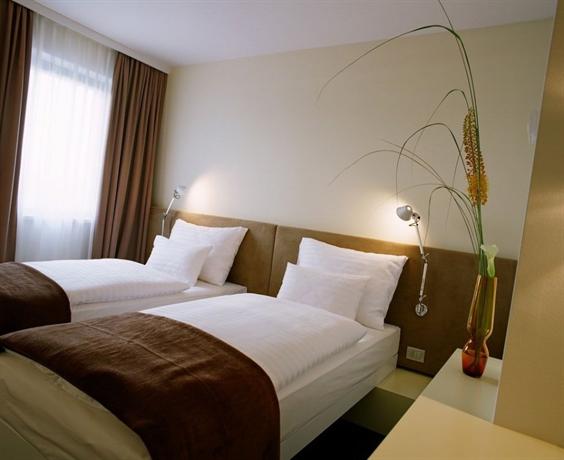 Why is it a good choice for cheap hotels in Vienna? Although located just a few kilometres from Vienna International Airport the Roomz is equally convenient for a city visit. In terms of quality and style it beats many budget accommodations in Vienna. Almost like a design hotel the rooms use a harmonious colour scheme and boast modern bathrooms. Thanks to good public transport the hotel's location at Vienna's eastern fringe doesn't hamper sightseeing.
At a 2 minutes walk from the hotel, the metro will take you in 20min to the city centre. If you rent a car you will like the cheaper parking in the area.
My tip: Make sure you get one of the many spacious rooms; have breakfast in a smug Viennese cafe in the city centre, as it more than outweighs the hotel's extra breakfast rate; don't rely on the hotel's (free) WLAN.
Address:Paragonstrasse 1; A-1100 Vienna
Nearby attractions:Gasometer City Wien, one of Vienna's most acclaimed residential urban design projects. Formerly spooky area which has turned into trendy urban community since 2001.
Where to book:Check best rates and reviews for Roomz Vienna;
4. Motel One Wien Westbahnhof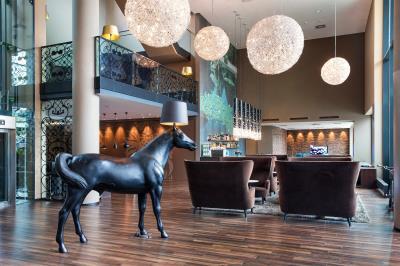 Why is it a good choice for cheap hotels in Vienna?The Motel One is another stunningly stylish budget hotel. It is close to the Western train station, which opens up access to Salzburg and the Alpine regions. The hotel has a reputation for being amazingly sound proof – you hardly notice that you are next to a busy train hub. Connections to the city centre are excellent: the underground right next takes you to the city centre in less than 10 minutes.

My tip: Inquire about location-specific noise levels and additional charges such as for WiFi use. There is an EUR 20event mark-upduring certain periods such as the run up to Christmas, New Year's Eve, and certain congresses.
Address:Europaplatz 3; A-1100 Vienna Nearby attractions:Imperial Furniture Collection; Mariahilfer Strasse shopping high street;
Where to book:Check rates and reviews for Motel One Wien-Westbahnhof;
5. Terminus Hotel Vienna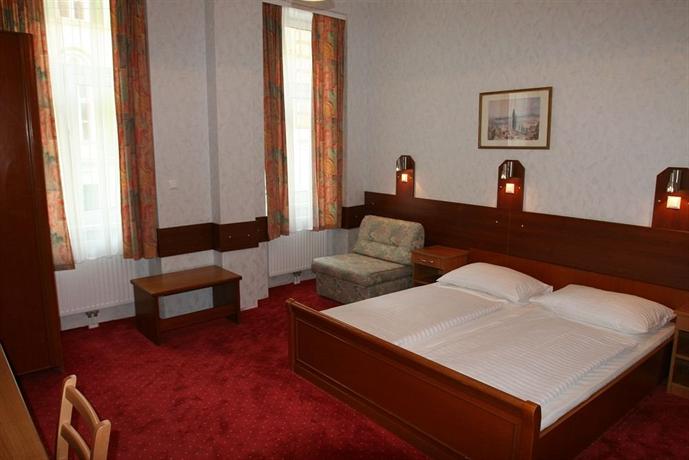 Why is it a good choice for cheap hotels in Vienna?The Hotel Terminus is a good value for money place to stay. It is located in the bustling sixth district. You can walk to the city centre in around 15 minutes. The Terminus has clean no-frills rooms, noise proof windows and friendly staff. The breakfast is simple as you may suspect. I like the complimentary internet access.

My tip: To save on the complimentary breakfast in the hotel better enjoy aWiener Frühstück(Vienna breakfast) in one of theVienna coffeehousesnearby, for example Café Sperl (great selection of international newspapers).
Address:Fillgradergasse 4; A-1060 Vienna
Nearby attractions:Mariahilfer Strasse (large shopping high street); Naschmarkt; Museumsquartier
Where to book: Check best rates and reviews for Terminus Hotel;
6. Lenas Donau Hotel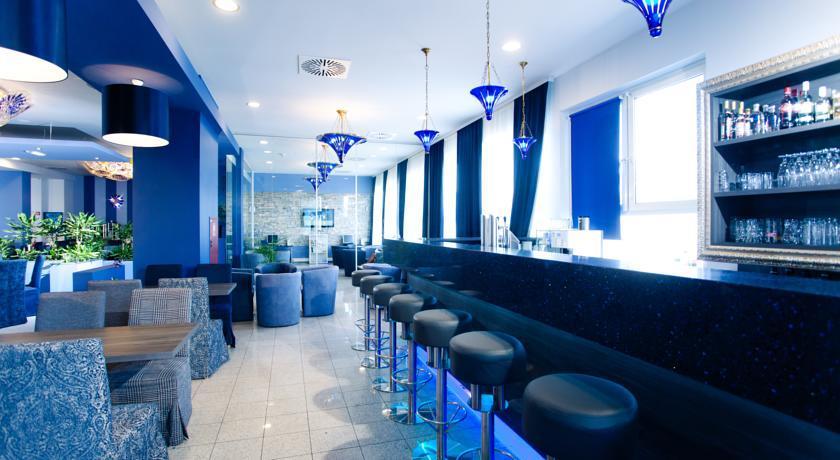 Why is it a good choice for cheap hotels in Vienna?Consistently coming up as one of the cheapest hotels, Lenas is extremely budget friendly while sitting close to the Old Danube (Alte Donau). Inside the unpretentious building a modern reception area and lobby distract from its money-friendly focus. Upstairs, the rooms focus on cleanliness and simplicity. Because the hotel is located on busy Wagramer Strasse, all rooms have sound proof windows. Even the staff has a reputation of being extremely helpful and friendly. Parking and Wifi in each room are free, for the quite lush hotel buffet comes as an optional extra. For the fastest way to the city center, just get on the nearby metro U1.
My tip: Ask for a room with river view on the fifth floor.
Address:Wagramer Strasse; A-1220 Vienna
Nearby attractions:Old Danube (Alte Donau); United Nations Headquarters;
Where to book: Check best rates and reviews for Lenas Donau Hotel;
explore alternative accommodation options inVienna Bed and Breakfast– Inspired Local Living
go to Three Star Hotels in Vienna – My top 6 Choices
find out aboutVacation Rentals in Vienna – Best Holiday Apartments in Wien
get ideas forWhat To Do In Vienna– Must See and Do Tips
go to Vienna City Guide PDF– Maps, Walks and More To Download
back to Hotels Vienna Austria
access all booking and planning tools inVisit Vienna
back to Vienna Unwrapped homepage